Fiscal Printer Integration

---
We offer complete Odoo support for invoice printing via machines that comply with the national guidelines.
With the fiscal printing module, you'll be able to emit invoices and credit notes from the Odoo UI, as well as manage print spoolers, and all of this while complying with the guidelines that have been established by the fiscal laws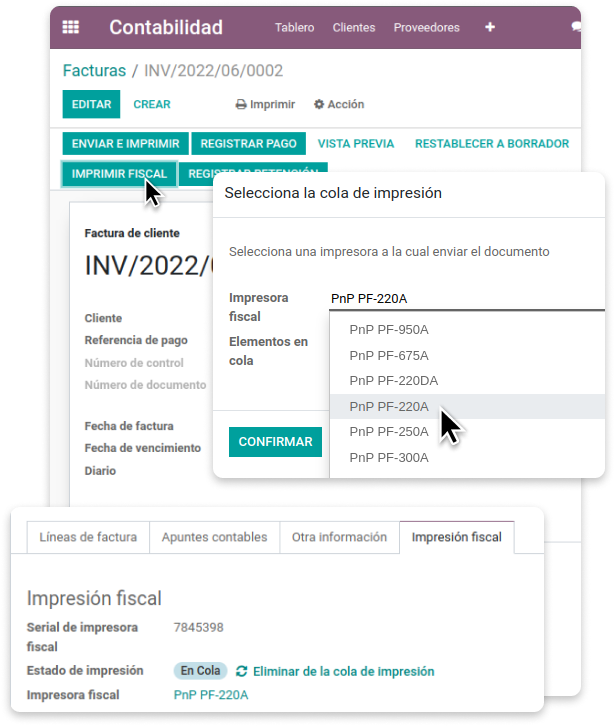 The fiscal machine integration offers you:
---
Management of several authorized fiscal machines
Invoice and credit notes printing
Monitoring every invoice or credit note and their states
Remote connection to the fiscal machines: Send invoices from Odoo to the machines connected to desktop computers
Print invoices from any place you get access to Odoo: thanks to Odoo being in the cloud, you can print invoices even if you're not always on the same device
Print spooler synchronizer is designed to:
---
Work without taking to much resources
Support the authorized fiscal machine models in the country
Monitoring printing errors
Synchronize the print spooler from the cloud to the fiscal printer
Keep working without internet connection: the application will keep printing the invoices in the print spooler even if the conection to Odoo is interrupted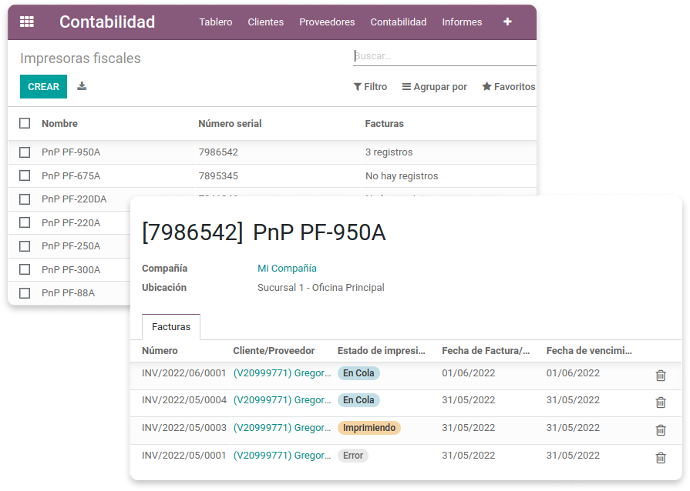 All of this while complying with the laws of Venezuela
Both the fiscal machine module and the synchrnizer were created to work acccording to the guidelines established by the fiscal rules of the country, so there is no need of using additional tools to print invoices from Odoo. Also, the fiscal machine integration already includes all of the benefits of the Venezuelan localization out of the box.